Coming up at The Countryman
Today 3/7
Live Sport
Pool League (8pm)
Special Event
Special 2 course meal (12pm)Visit our delightful oriental lounge and enjoy a 2 course set Thai Meal for only £8.99
Tomorrow 4/7
Live Sport
Free Pool Night
Tuesday 5/7
Live Sport
Pool League (8pm)
Welcome to The Countryman
The Countryman is set at the heart of the Bradwell Common community, offering a great place to relax with friends in a friendly and pleasant atmosphere.
Pat and her team offer something for everybody at the Countryman, having just introduced a food offering featuring the best of British and Thai cuisine, which is available both to take away or to eat in our newly refurbished Oriental Lounge.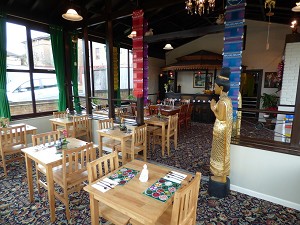 Please see our
Menus
page for details.
Along side the food we offer a wide range of wines, beers, spirits and soft drinks to suit all tastes.
With regular entertainment, live music, pool and pub games and BT Sports on the big screens the Countryman offers something for everybody, so please drop in and sample what we have to offer.
You won't be disappointed.

Be the first to recommend this